Guy has this to say about his American Kitchen & Bar
[It] will showcase a wide-ranging menu full of the big, bold flavors Fieri is known for, as well as three full bars, a California-centric wine list, and an extensive draft beer program featuring signature beers craft brewed for Fieri right in New York City.
However Bryan Mytko thought he'd put together a bunch of tweets, to make fun of someone I can only describe as low hanging fruit, with this parody menu… 
I think intellectual property is fucking ridiculous and, keep in mind, there is no copyrighting a tweet… From what I can tell credit hasn't been given to DinkMagic who about 50% of the menu was 'borrowed', autisticpet, dadboner,Bro_Pair, a_girl_irl who weighed in on whether stealing is stealing, even on Twitter or Pauline Vassiliadis who actually designed the menu. Here, here, here, here, here, and here are some specific examples. 
For his part, Mytko released a statement saying he didn't mention Vassiliadis because "she doesn't have twitter," and didn't think his prank would blow up. Vassiliadis has yet to respond.
Mytko continues:
I barely use Twitter and have no idea who @DadBoner @a_girl_irl @DinkMagic@Lowenaffchen etc. are. If any of the content was stolen from them, well, I have no idea what to tell you. Laugh at the menu or don't. There are more important things to stress over in life than Twitter.

People who pronounce it "VAYGUN".
Everyone you know is suddenly a nutrition expert.
The option at weddings is always grilled vegetables.
Getting trapped under your own logic.
Secretly finding jabs at vegans funny.
People saying "humans are 'meant' to be carnivores".
Hearing every time a friend learns something unexpected has animal product in it.
Being called a hypocrite if you feed your pet meat and crazy if your don't.
Other vegans.
The comment section for every article ever written about veganism. 
Thats fun, but I prefer compassionco's list…
The 12 Actual Most Annoying Things About Being Vegan.
Omnivores misinterpreting the 19 MATABV article.
When people say "You/I can't have that" vs " I/you choose not to have that".
Canine Teeth, argument.
Debating what is and isn't "natural" for humans.
Plants feel pain too.
When people take one culinary misstep as meaning that all vegan food is horrible.
"Vegans don't care about the workers that pick our vegetables".
Vegans who don't care about other forms of oppression.
Vegans who deny issues of food accessibility.
Being asked "so, what DO you eat?"
Being told "I don't really eat that much meat"
People thinking that veganism is a diet.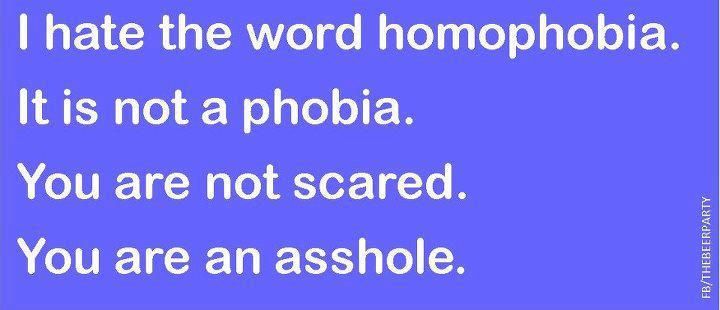 A homophobic hashtag was launched, #SignsYoSonIsGay, with the intention amassing an army of denigrating and "comical" slurs. Because homophobia is funny…
At first, it worked.
However, something amazing has occurred, thousands of individuals have countered the hate by simply playing along and flooding the hashtag with messages of positivity.
And those messages have virtually drowned out those who intended to spread their hate, turning the hastag on its head!