Being unAmerican, Murder, Polygamy, Cruelty to Animals, Prostitution, Heroin Use, Incest, Adultery, Obscenity, Child Pornography and more…
1996: Ron Portman co-sponsors Defense of Marriage Act, which prohibits the federal government from recognizing same-sex marriage, even if performed in a state where it is legal
1999: Votes against allowing same-sex couples to adopt children in Washington. D.C.
2002: ACLU rates him at 7%, indicating an anti-civil rights voting record
2004: Votes YES on a constitutional amendment to ban same-sex marriage nationwide, which would have nullified same-sex marriages in states which had legalized it
2010: Says to let the military decide on Don't Ask Don't Tell instead of overturning it.
2010: Tells the Christian Coalition that he still supports a constitutional amendment banning same-sex marriage nationwide
2011: Ron Portman's son tells him that he's gay and would like to be able to get married someday.
2013: Gay marriages for everybody!
As it stands, it feels like giving a gold medal to someone for not spitting on homeless people.
I wish there was no disease or inequality; but since there will be I wish it all upon our Senators and Congressmen/women and their families. Because thats the only time things change. 
As the world waited for white smoke the Women's Ordination Conference were in Rome with the women's ordination worldwide. They were raising pink smoke to bring attention to the lack of women's voices in the conclave and in the decision making of the Roman Catholic Church.
The Vatican is very much a monarchy, and has a seat at the U.N.; they make very important decisions that affect women on a global level. It's more than a religion; it's a government that affects the lives of millions of Catholic women around the world. Not just women who seek larger roles like ordination, girls who want to serve at the altar, women who've been divorced, lesbian women, reproductive healthcare, birth control, LGTB issues… They were against the Violence Against Women Act.
In 1994, Pope John Paul II closed officially any discussion on women's ordination. People can be fired for discussing it. Lets hope is Pope Francis will open the doors just to discuss it.
A documentary film called Pink Smoke Over the Vatican is about the controversial movement of women seeking to be ordained as priests in the Roman Catholic Church.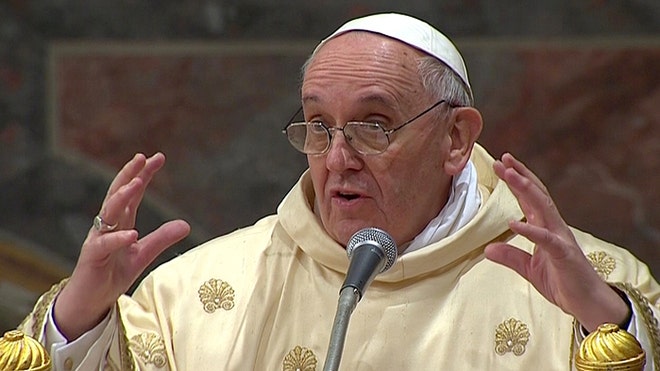 During the military dictatorship in Argentina, the new pope openly criticized liberation theology's combination of religious teachings and calls for social justice. When he was elevated to cardinal in Argentina, In 2010, he called the government's legalization of gay marriage "an attempt to destroy God's plan" and opposed adoption by gay couples. 
It's not the kind of Catholic conservatism that you're going to find in the United States, with this emphasis on the individual salvation… it's much more socially loaded. [Probably] the most important point of Horacio Verbitsky's work—is … [the] paradox between the kind of social conservatism and an opposition to social agenda that has been pretty successful during the last years is very important.
In Argentina 75% of people consider themselves Catholic. The last and most important decisions made by the Kirchner administration that Bergoglio opposed was the same marriage law—that is, matrimonio igualitario in Argentina, egalitarian marriage.
Ten Republican U.S. senators — out of a total of 45 — have filed a friend-of-the-court brief supporting congressional leaders in their defense of the Defense of Marriage Act.

The 10 are Senate minority leader Mitch McConnell of Kentucky, Orrin Hatch of Utah, Lindsey Graham of South Carolina, Saxby Chambliss of Georgia, Dan Coats of Indiana, Mike Crapo of Idaho, Charles Grassley of Iowa, Richard Shelby of Alabama, and Thad Cochran and Roger Wicker, both of Mississippi, reports Equality on Trial.

The brief comes in the case of Windsor v. United States, which the U.S. Supreme Court will hear in March. As the Obama administration has declined to defend DOMA, the Bipartisan Legal Advisory Group, led by Republicans in the Senate and House, has taken up defense of the antigay law.

Those who signed on to the brief claim their support of DOMA, which prevents the federal government from recognizing same-sex marriages, is not based on hostility to gays and lesbians. "There is no basis to equate support for the traditional definition of marriage with unconstitutional animus or 'a bare congressional desire to harm a politically unpopular group,'" the brief says.

Later, it continues, "It is simply not irrational or bigoted to oppose the redefinition of marriage in a manner 'unknown to history and tradition,' to use the language of the court below. … To the contrary, when faced with a proposed fundamental redefinition of the institution of marriage, it would be irrational not to consider 'American society's historical view of a marriage as being between a man and a woman.'"

Read more here.
It should be criminal for a person elected to represent a diverse population to be so abusive with their power. Also, I'm sick of looking at old, white, rich men tell us what is or isn't historical. There has ALWAYS been queer people, disabled people, people of color, oppression, sexism, racism, etc. Grow the fuck up. 
(Source: thepoliticalfreakshow, via reagan-was-a-horrible-president)
How did Mothers and Others of Virginia begin? 
In December 2006, following the passage of the so-called "Marriage Amendment," two Richmond mothers pledged to create an organization to fight for their children's rights.  The amendment, approved by the majority of legislators in the General Assembly and ratified by voters in Virginia, denies LGBT citizens inherent rights guaranteed by our country's Constitution.  
In January 2007, the two, Joyce Scher and Ellen Shelton, invited supportive friends and family members of LGBT persons to a luncheon discussion to share their plans and invite membership.  A steering committee was formed and began meeting weekly to create Mothers and Others of Virginia (MOVA). 
Today, MOVA is a grass roots organization combining the power of motherhood, family, friends and fair-minded people to secure equal rights for our beloved lesbian, gay, bisexual, transgender, and questioning children, relatives, and friends. We promote: 
* Emotionally healthy families by educating people about the need for legal recognition for committed intimate relationships between consenting adults and all other legal institutions that support marriage.
* Equal treatment for all, regardless of sexual orientation or gender identity
* Standing up for justice whenever it is denied because of sexual orientation or gender identity
* Recognition of the overwhelming conclusion by the scientific community that sexual orientation and gender identification are not determined by choice but instead occur naturally in a variety of forms.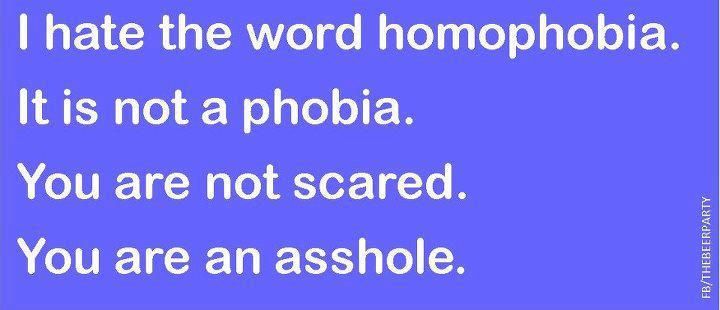 A homophobic hashtag was launched, #SignsYoSonIsGay, with the intention amassing an army of denigrating and "comical" slurs. Because homophobia is funny…
At first, it worked.
However, something amazing has occurred, thousands of individuals have countered the hate by simply playing along and flooding the hashtag with messages of positivity.
And those messages have virtually drowned out those who intended to spread their hate, turning the hastag on its head!
Romney and Obama agree: the Boy Scouts should allow gay members.
Both could do more. Obama, for example, could resign as honorary president of the Boy Scouts. A former national board member of the Scouts, the Romney Campaign indicated he maintains the position he first made clear in 1994, but it would be cool if the man himself would make a statement to that effect.
Now the bad news… the Christians. Although is not only inaccurate and unfair, it can be harmful to those attacked by anti-LGBT, anti-Muslim, anti-immigrant, anti-anyone-not-like-me individuals and groups.
But when people like Bryan Fischer are the loudest Christian's the rest of the population need to stand up and take a stand or keep their mouth compliantly shut and be shamed for it. 
Fischer made GLAAD's Commentator Accountability Project list well before now, for multiple reasons, including:
"The homosexual agenda represents the single greatest modern threat to freedom of religion and conscience."
'… they [gay people] are Nazis … . They'll do the same thing to you that the Nazis did to their opponents in Nazi Germany."
'Islam is a totalitarian political ideology. It is as racist as the KKK. … Allowing a mosque to be built in town is fundamentally no different than granting a building permit to a KKK cultural center built in honor of some King Kleagle.'
- Fischer's bullying prevention plan: 'If We Want to See Fewer Students Commit Suicide, We Want Fewer Homosexual Students'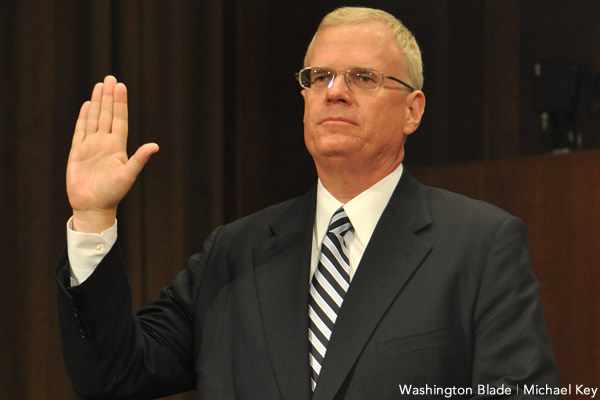 A fourth openly gay nominee—one who has been fairly heavily involved in both gay and non-gay legal and political issues and who spent "hundreds of hours" doing pro bono work that led to the elimination of a gay ban on FBI agents—has gone before the U.S. Senate Judiciary Committee. The nominee's gay-related history prompted the only Republican in attendance on his confirmation hearing to label the nominee an "activist."
"I am honored to nominate Michael Walter Fitzgerald to the United States District Court," Obama said in a statement. "His impressive career stands as a testament to his formidable intellect and integrity. I am confident he will serve the people of California with distinction on the District Court bench."


Obama has nominated more female, African American, Hispanic, Asian American, Native American and openly gay candidates as federal judges than Presidents George W. Bush, Bill Clinton, and George H.W. Bush. That includes two female Supreme Court justices, one of whom is the high court's only Hispanic justice.
The numbers are particularly striking for Asian-American nominees. Obama has nominated half of the Asian-American federal judges currently on the bench.
After being nominated July 2012 The Senate confirmed Michael W. Fitzgerald as a federal trial judge for the region stretching from San Luis Obispo to Orange counties in California
You can read more about Judge McShane in a bio published by Mike Bloom of the Multnomah Bar Association.
SO HAPPY ABOUT THIS! (and he went to school right here in Portland, Or.!)