"I don't believe the police, I believe the community."
—
Protester says as the march begins.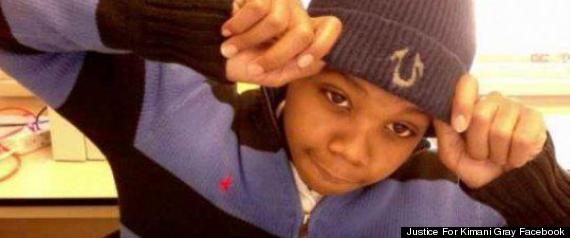 She was referring to the police's claim that 16 y/o Kimani Gray was armed when he was killed. Autopsy showed 7 gun shots, 3 in the back. 
The NYPD have arrested Kimari Gray's 15 year old sister while her father yells "Let go of my girl! That's my little girl!"
The NYPD has declared a portion of Flastbush a "Frozen Zone". Media are not allowed in and people can be subjected to arrest for not following police orders. The area is under temporary martial law. The last times the NYPD declared a Frozen Zone was on the 10th anniversary of 9/11 and during the beginning of OWS.
(via intersectmovements)
Police in riot gear barricaded the streets, followed the march and searched apartment buildings in the neighborhood without warrants, looking for youths who they claimed had been throwing bottles at police from neighborhood rooftops.
(Source: , via mochente)