"
Here's what it is like: I'm married to and live with my best friend. We cook for one another, laugh hysterically together, and have tons of sex, the vast majority of which involves just we two. Occasionally, one or both of us might make out with or even go to bed with somebody else. When this happens, communication is clear, standard precautions are taken (you know, like the ones single people use), and a good time is generally had by all.
I have no doubt that we are committed to each other, because we're building a life together. Could he fall in love with somebody else? Sure, but our non-monogamous status doesn't have much of an effect on that fact. He could also decide to run away and join the circus. There are no guarantees in life.
I think the most bizarre thing about monogamy to me is how often sexual exclusivity serves as a proxy for a real commitment. "Yeah, we're together, I guess, because I'm not doing it with anybody else." And the illusion that a monogamous commitment somehow makes a relationship more secure seems upended by the disruptive, obsessive, guilt-ridden emotions a monogamous person feels when he or she is (inevitably) attracted to somebody other than his or her partner.
My tone tends to be somber and straightforward when I talk about this topic, mostly because I don't want to sound like I'm sensationalizing it. (Even though it's the fu-king best. Seriously.)
I've spoken to close friends who are sure monogamy is right for them, and I'm convinced they can pull it off, that they know what they're doing. But most people I talk to fear non-monogamy because they're afraid of their own insecurity, their own jealousy. And in truth there's a pretty strong non-attachment practice built into it. In all the ways society tells me I'm supposed to own my husband, the fact is I simply do not. Does it always feel super easy? No. But it always feels true. I believe that being open and honest is the best way to challenge negative stereotypes of unconventional marriages like mine.
I met my husband when I was 22. If I felt at the time that I would have to spend the rest of my life having sex with him and only him, I wouldn't have married him. I would've gone out into the world and gallivanted around until I felt like all the sex was out of my system, and I would've missed out on sharing my life with the best human being on planet Earth. But in our relationship, we don't have to get anything out of our systems. Our sex drives are allowed to stick around, to accompany us throughout life, to remain a part of our individual personalities as well as our relationship as a couple. So in that way, I guess we are on fire. But please, don't assume that we need to be doused.
"
—
Erin Judge (via liveyourbelief)
Yeah, that.
(via polycule)
How should your relationships look. However the fuck you want them to.
The most succinct yet personal explanation I've heard. 
(Source: letsgoheatnation, via all-my-radical-thoughts)
Mr. Feng, after first accusing his wife of cheating, because the child did not look like him, was later told the truth truth – his wife had spent over $100,000 on cosmetic surgery.
He sued her for a $120,000 court settlement.
"I married my wife out of love, but as soon as we had our first daughter, we began having marital issues. Our daughter was incredibly ugly, to the point where it horrified me,"
The reaction in social media to the story has largely been in support of Feng.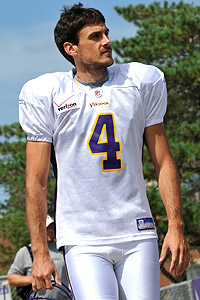 Baltimore Ravens linebacker Brendon Ayanbadejo has spoken out in favor of a Maryland ballot initiative that would legalize gay marriage. Yahoo has published a letter that Maryland state delegate Emmett C. Burns Jr. wrote last week to Ravens owner Steve Bisciotti, urging him to "inhibit such expressions from your employee." This is Minnesota Vikings punter Chris Kluwe's response to Burns.
(Click through for the whole article - I've edited the letter down here!)
1. By using your position as an elected official (when referring to your constituents so as to implicitly threaten the Ravens organization) to state that the Ravens should "inhibit such expressions from your employees," more specifically Brendon Ayanbadejo, not only are you clearly violating the First Amendment, you also come across as a narcissistic fromunda stain.
2. "Many of your fans are opposed to such a view and feel it has no place in a sport that is strictly for pride, entertainment, and excitement." Holy fucking shitballs. Did you seriously just say that,
3. Why do you hate the fact that other people want a chance to live their lives and be happy, even though they may believe in something different than you, or act different than you?
I can assure you that gay people getting married will have zero effect on your life. They won't magically turn you into a lustful cockmonster. They won't even overthrow the government because all of a sudden they have the same legal rights as the other 90 percent of our population—rights like Social Security benefits, child care tax credits, Family and Medical Leave to take care of loved ones, and COBRA healthcare for spouses and children. You know what having these rights will make gays? Full-fledged American citizens just like everyone else, with the freedom to pursue happiness and all that entails.
I hope this letter, in some small way, causes you to reflect upon the magnitude of the colossal foot in mouth clusterfuck you so brazenly unleashed on a man whose only crime was speaking out for something he believed in. Best of luck in the next election; I'm fairly certain you might need it.
Exhibit A, in that regard: American conservatives just love to yammer on about the family, as if they invented it. But the U.S. record on family issues is no better than its record on health care. The family indicators are as follows, along with the US rank: teenage pregnancy births per 1,000 women aged 15-19 (28 out of 28); paid maternity leave entitlement as a percentage of annual wage (29/29); public spending on family benefits in cash, services and tax measures (26/29); child poverty rate (25/26); family-time index (22/27); percentage of young people (0-14) living with both parents (21/23); percentage of young adolescents living with both parents (26/26); and divorce rate (30). All together, the US comes in dead last in the combined index of family indicators.
These low rankings are directly related to conservative practices and social policies. Divorce rates and teen pregnancy rates are both higher in "red states", a result of patterns of family formation according to law professors Naomi Cahn and June Carbone in their book Red Families v. Blue Families: Legal Polarisation and the Creation of Culture. Even aside from culture, practices like "abstinence only" sex education and restrictive access to birth control both make for higher teen pregnancy rates. In the US, conservative politicians even opposed unpaid maternity leave - no wonder the US is the only advanced industrial nation with zero weeks of paid maternity leave - and very low rates of any public spending in the way of family support. In short, conservatives really are uniquely responsible for the United States' poor showing in the family category - the exact opposite of what they tend to believe.
When it comes to freedom and democracy, however, conservatives are not alone in mistakenly thinking that the US leads the world, when it's actually dragging up the rear among the advanced industrial nations. The U.S. does score in the mid-range on a couple of indicators, but fails abysmally on others: voter turnout for parliamentary elections (30); female parliamentarians (24); gender gap [economic, political, etc.] (13 -tied); corruption perceptions index (18); press freedom index (26/29); collective bargaining coverage (24/25); prisoners per capita (29/29); support for human rights [international agreements signed] (30). For the category as a whole, the US ranks 28th out of 30.
The story is not much different for three other categories: The U.S. scores last in public order and safety (30th) and in generosity (24/24), and 27th out of 30 in income and leisure.
(Source: azspot, via truth-has-a-liberal-bias)
At the Episcopal General Convention, which is divided into two voting bodies, about 80 percent of the House of Deputies voted to authorize a provisional rite for same-sex unions for the next three years. A day earlier, the House of Bishops approved the rites 111-41 with three abstentions during the church meeting in Indianapolis.
In a separate vote Monday, the full Episcopal convention approved new anti-discrimination language for transgendered people that cleared the way for transgendered clergy.
(Source: sarahlee310, via reagan-was-a-horrible-president)