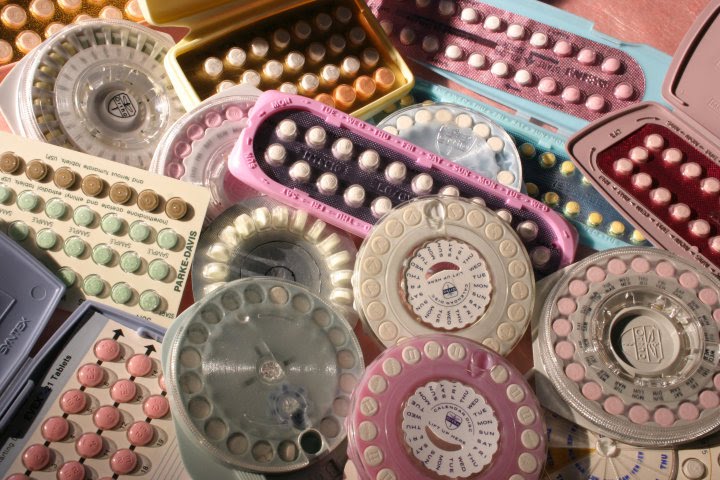 Well, here's another twist in the debate over whether birth control is an essential health benefit. More than 1.5 million American women use birth control pills for reasons other than preventing pregnancy, a new analysis finds.

The nonprofit Guttmacher Institute, using the National Survey of Family Growth, found that 14 % of pill users said they were taking the medication for a purpose other than contraception.

The pill users include an estimated 762,000 women who've never had sex. 95 % of them cited reasons other than birth control for their use of the pill.

Such as?

Among the reasons are reducing cramps associated with periods, regulating periods, which for some women can prevent menstrual-related migraine headaches.

Other uses include controlling endometriosis, and reducing bleeding due to uterine fibroid tumors.

Some women also use birth control pills to control acne.

In fact, most women who use the pill use it for multiple reasons. Only a minority — 42 % — said they used it exclusively for contraception.

"It is well established that oral contraceptives are essential health care because they prevent unintended pregnancies," said study author Rachel Jones. "This study shows that there are other important health reasons why oral contraceptive should be readily available to the millions of women who rely on them each year."

The recent regulation from the Department of Health and Human Services requiring every health plan to offer hormonal contraceptives including the pill, however, some religious health organizations say it would force them to choose between offering health insurance and violating their beliefs.

[Guttmacher and MSNBC]

*This is really important BUT not everybody who uses birth control identifies as a woman. 
(via macaroni-overlord)
For the first time, scientists have discovered that tuna contaminated by last year's radiation leak from the crippled Fukushima nuclear plant have crossed the Pacific Ocean, some 6,000 miles, into U.S. waters,. Levels of radioactive cesium-134 and cesium-137 have been found at ten times the normal levels in fish off of the coast of California. The current levels, say officials, are still below the levels considered unsafe by the U.S. and Japanese governments.
In three experiments, social scientists from the University of California, Berkeley, found that compassion consistently drove less religious people to be more generous.
The study found
"that although compassion is associated with pro-sociality among both less religious and more religious individuals, this relationship is particularly robust for less religious individuals."
Researchers analyzed data from a 2004 national survey of more than 1,300 American adults in which they were asked to agree or disagree with the following statement, "When I see someone being taken advantage of, I feel kind of protective towards them."
In another experiment, 101 American adults were asked to watch one of two videos. One video was neutral, the second portrayed children living in poverty. After being given ten "lab dollars," they were told to give any amount to a total stranger. 
The last experiment asked 200+ college students "to report how compassionate they felt at that moment. They then played "economic trust games". They were given money to share with a stranger. In one round, they were told that another person playing the game had given a portion of their money to them, and that they were free to reward the other by giving back some of the money, which had since doubled in amount. Those who scored low on the religiosity scale, and high on momentary compassion, were more inclined to share their winnings with strangers than other participants in the study."
Robb Willer, a UC Berkeley social psychologist and co-author of the study, said -  
that people who are more religious "ground their generosity less in emotion, and more in other factors such as doctrine, a communal identity, or reputational concerns." And for less religious people, "the strength of their emotional connection to another person is critical to whether they will help that person or not."
University of Oxford Researchers split up 32 white men. They gave 18 people the drug propranolol and 18 people a placebo and found that the propranolol group had significantly less subconscious racial bias. There was no significant difference in the groups' explicit attitudes to other races.
"The drug suppresses basic emotions like fear," head of study Sylvia Terbeck told Metro. She believes this is a significant breakthrough in the psychology of racism: "This proves there is a lot of fear [in racism]."
Yet the implications are far from clear-cut. "It's an interesting area of research but it also raises serious ethical questions," says Adam Kolber, a psychologist at the Brooklyn Law School. He feels that if the results are accurate, there could be a time when people are pressured to take such drugs – perhaps as a condition of parole for prisoners.